Da Vinci's notebook collection contains the majority of Leonardo's work. Below are some points concerning the nature of this work and the notebooks themselves.
– LEONARDO DA VINCI'S NOTEBOOKS AND HIS SECURITY CONCERNS –
NOTES ARE FOR LEONARDO HIMSELF
Leonardo notes were mostly to himself, especially as he hadn't finished turning them into an encyclopaedia for others to use.
DESIGNS ARE JUST STARTING POINTS
The designs were prototypes, which means they were meant to be a starting point for an idea to be made to then to be developed further. They are not end products designs unless stated by Leonardo.
PATENTS: MISINFORMATION TO MISSING INFORMATION
In order to protect his ideas from them being stolen or abused by others, Leonardo left out some information of his designs or put in misinformation. His notes are all also written in left-handed mirror writing in order to better protect his ideas.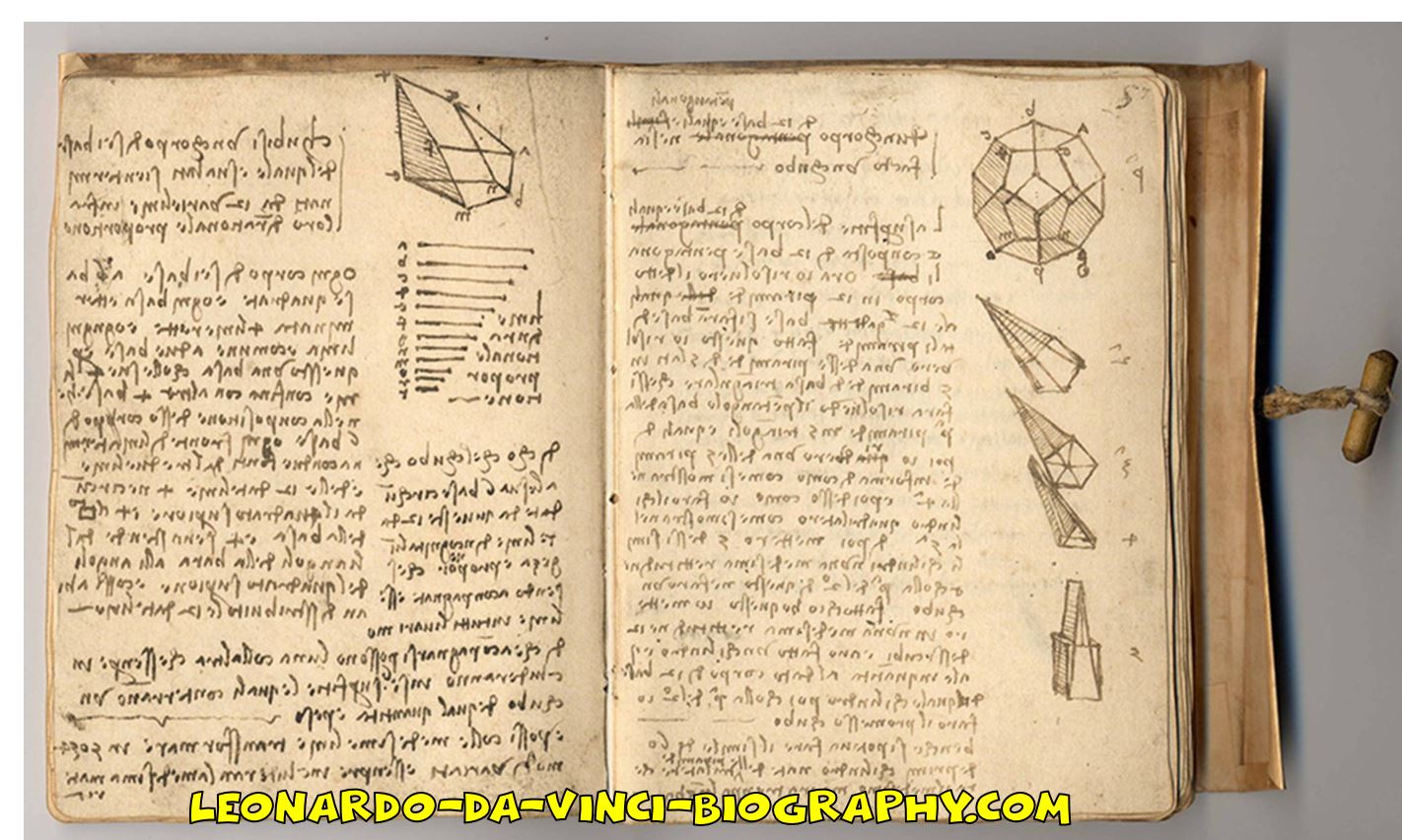 FEAR OF MIS-USE OF HIS IDEAS
Leonardo has noted down that he was fearful of others misusing his ideas in order to harm others. He therefore took measures as mentioned above to protect his ideas.
---
– LEONARDO DA VINCI'S NOTEBOOKS AND HIS IDEAS –

RE-INVENTION, INVENTIONS TO IMPROVEMENTS
Leonardo in a sense re-invented many objects that were already invented somewhere else around the world (in Asia for example) though Leonardo did not know about them.
Leonardo also enjoyed improving upon many existing designs.
Overall, Leonardo is the most prolific inventor in history of any country with many of his designs not being invented by anyone in world at least in the next 100 years.

WHY LEONARDO DESIGNED WEAPONS OF DESTRUCTION
Engineering projects for patrons allowed Leonardo to exploit his love of the exploration of science.
As patrons tended to be blood thirsty, war fare engineering projects were much in demand by power hungry patrons.
Other Leonardo Da Vinci Articles
Leonardo Da Vinci Adoration of the Magi
Da Vinci Invention Machine Gun! (Three Tier)